The new $288 million Centre for AgriBiosciences located at La Trobe University in Melbourne has been officially opened, according to Export Victoria.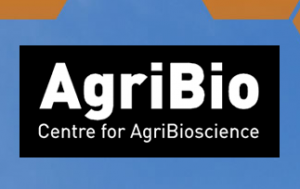 AgriBio is a joint venture between the university and the Victorian Government, combining La Trobe's world-class research with the work of the Department of Primary Industries (DPI).
"The work that will be carried out at the AgriBio centre will be of enormous benefit to the Victorian food and fibre industry," said Victorian Premier Denis Napthine, who toured the facility and met with 400 leading scientists who will be working at the center.
"The Victorian food and fibre industry produced a record $9 billion in exports in 2011-12 and the Coalition Government is committed to growing this figure through our super trade missions and the work that will take place at AgriBio.
"This facility is one of a kind in Australia and easily ranks among the world's best agricultural bioscience research facilities.
"Being at the forefront of innovation in agricultural research will be a massive advantage for our food and fibre producers and will make sure our valuable agricultural industries continue to deliver jobs and economic benefits throughout Victoria," Dr Napthine said.
AgriBio will be an international facility for plant, animal and microbial biosciences and biosecurity research and diagnostics, according to the Center's website.
Among the joint research initiative included in AgriBio's program are "world-leading gene discovery and functional genomics in major plant and animal species of importance to Victoria and Australia"; "molecular breeding for disease resistance, drought tolerance, bioenergy and health"; and the "development of sustainable systems for animal and plant production."
Peter Walsh, Minister for Agriculture and Food Security also acknowledged that the research undertaken at the Center would lead to productivity gains in farms.
"Scientists at AgriBio will be leading the world in gene discoveries in major plant and animal species and accelerated precision breeding technologies," Mr. Walsh said.
"They will also be at the cutting edge of biological control and other management strategies for weeds, plant and animal pests and serious diseases.
"Victoria is already a national frontrunner in dairy, lamb and grains research with centres of excellence at Ellinbank, Hamilton and Horsham, and AgriBio will complement those centres and help spread our leadership to other commodities.
Walsh said the State aims to double food and fibre production by 2030 and this goal will only be achieved through investment in R&D like the kind being done in AgriBio.
Meanwhile La Trobe University Vice-Chancellor Professor John Dewar praised the world-class science centre as an "architecturally stunning addition to the Bundoora campus."
"I have no doubt AgriBio will be the crucible of many marvellous new discoveries that will underscore the university's already formidable reputation for brilliant research," Professor Dewar said.
"AgriBio's presence will foster new opportunities for collaboration with leading national and international science organisations as well as being a beacon to people all over the world who want to study cutting-edge agricultural bioscience."
Published @ Australian Manufacturing.