Figures released by Scottish Enterprise and the Scottish Council for Development and Industry (SCDI) has shown that Australia is now the third largest market after US and Canada for Scotland's global export sales within the oil and gas supply chain industry.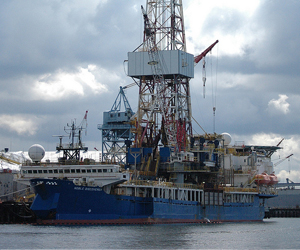 According to a media release, a total of $1 billion dollars has been exported to Australia, particularly to the booming oil and gas industries in Western Australia and the Northern Territory. The figure is part of SCDI's latest annual survey of international activity in the sector.
"The range of oil and gas services that Scotland is exporting to Australia is surprising and one example is a Scottish company called activpayroll which markets payroll services to Australia's oil and gas industry," said Dr. Lena Wilson, CEO of Scottish Enterprise.
"Oil and gas deposits across western and northern Australia are creating huge opportunities for the Australian economy. We're finding Scottish resources and know-how in subsea drilling and precision engineering, as well as other skills transfer, are of high demand in the Australian market, and will continue to be," Wilson added.
The latest survey's findings showed that growth in total international sales in Australasia amounted to an increase of 9.4% for 2011.
"The strong presence of Scottish companies on the ground in the region has been commented upon in past surveys, so the growth in sales via these now established operations is not surprising. For the second year in succession Australasia has been the third most important market/region for Scottish supply chain sales and overall sales have risen from £276m in 2008 to the current £725m level," according to the report.
"A major driver for this investment and growth is the country's ability to take advantage of the continued industrialisation of major Asian economies such as China. The suite of oil and gas investments currently in progress is signicant and is estimated to account for around 35% of total business investment in Australia."
The growth is likely influenced by the number of major projects under construction since 2007, including Gorgon, Prelude, Wheatstone and Ichthys LNG.
The export of services from Scotland takes the largest share in terms of international activity at 77%, followed by Product/Equipment/Materials (15%), Bulk Materials (4%) and Engineering/Procurement (4%). The types of services exported by Scotland include project management, consultancy, software design and logistics/transport, among others.
"Oil and gas supply chain export is Scotland's single largest export sector for a reason. We have the credentials, systems, tools and technology and this is something that is recognised globally. We hope that this valuable strength will continue to be recognised and utilized by the Australian market where it can be used so effectively, to build the Australian economy by leveraging the abundance of natural resources," said Wilson.
"The survey highlights the strengthening two-way trade and investment linkages between Australia and Scotland, where many Australian companies are also building their businesses."
Published @ Australian Manufacturing