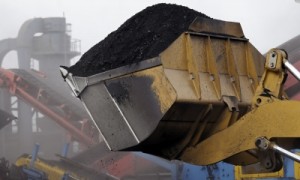 According to BMA, a major mine operator in Central Queensland, they plan to lay off 700 jobs from its Bowen Basin coal operations to sustain profitability.
The BHP Mitsubishi Alliance, known as the largest employer in the Bowen Basin, has reported that a review of their operations has revealed that the mines are overstaffed, with the mine currently employing more than 10,000 employees and contractors.
Lucas Dow, BMA's asset president claims that the coal industry has been experiencing difficult times and that the loss of jobs is caused by high dollar rates and decreasing coal prices.
"We want to ensure that BMA continues to operate viably, providing ongoing employment in the local region," Dow said.
"BMA will continue to work with employees and contractors throughout the process and ensure everyone is treated fairly and with respect."
Anne Baker, Isaac Regional Council Mayor is devastated by the news, reporting that this is the biggest hit the council has had for 2014 and will affect the economic growth of the community as BMA owns seven mines in the Bowen Basin, six of which are within the Isaac Regional Council boundary.
"It's devastating news for workers, families, schools, doctors and local businesses." Baker said.
"It's more important than ever now that people across Queensland have an opportunity to contend for jobs in this region."
The CFMEU mining and energy secretary Andrew Vickers showed his disappointment, saying that this decision is a 'horrifying disregard for jobs and for the future of central Queensland'.
"BHP has profited enormously from central Queensland resources over many years, but today they are showing their true colours as a ruthless multinational corporation," said Vickers.
Aside from this, Australia's coal industry is also facing other external problems with the UN's warning to Australia that its reliance to coal is unsustainable.