A Federal inquiry into country of origin labelling revealed that Australian food growers and producers are taking losses due to confusing food labelling crowding Australian markets.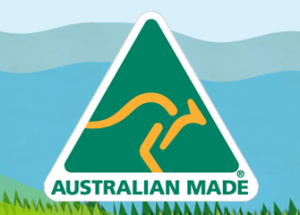 SPC Ardmona, Australia's largest food processor and packaging company which sources 97% of its produce from Australian growers, said consumers wanted to buy locally grown and processed products but were misled by confusing labelling.
The company, which has registered a 50% increase in sales after reports emerged that its future was under threat, said that increasingly complicated chains of production were difficult to represent simply on food packaging, to the detriment of genuine local producers.
"'Australian Made', it just doesn't mean anything to people anymore," SPC Strategy Manager Shalini Valecha told the hearing in Melbourne, according to the article in the Sydney Morning Herald.
"Most people and consumers want to know where their food is manufactured. Consumers are being misled by the use of iconic Australian symbols and images that give consumers a false impression a product is Australian when in fact it's not," said Steve Mickan, SPC Sales Manager.
According to the article on SBS, inquiry Chairman Rowan Ramsey MP said at a hearing in Melbourne that food products with a range of ingredients were difficult to label.
"It's pretty easy with a tin of canned tomatoes," Mr Ramsey said.
"But what of a meat pie? The pastry or the little bit of meat or the gravy — which one's the principal [ingredient]?"
One suggestion is that country of origin labelling should be centred on the most significant ingredient by weight.
However, the Australian Manufacturing Workers Union (AMWU) pointed out that this would create a problem for products like orange juice.
When made from imported concentrate, the heaviest ingredient in orange juice is water.
"The major weight in that would be water, rather than the concentrate, which is really what makes the difference between orange juice and water," said AMWU Food Secretary Tom Hale.
"It's a very complex area."