Deputy Premier and Minister for Regional and Rural Development Peter Ryan and member for Narracan Gary Blackwood have launched on Friday the Gippsland Food Plan at the Farm World 2014, Victoria's largest regional agricultural event.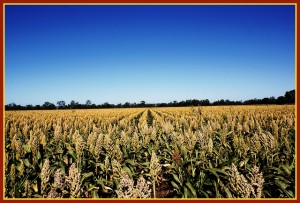 According to the media release by the Premier of Victoria, the Gippsland Food Plan was designed to help regional food manufacturers capitalise on the growing international demand for food.
Speaking at the opening ceremony of Farm World 2014 at Lardner Park, Mr Ryan said the Gippsland Food Plan would guide the future of the local food industry.
"Now in its 52nd year, Farm World is Victoria's largest regional agricultural event and includes over 650 exhibitors and attracts over 50,000 visitors from right across Australia. This fantastic event not only gives exhibitors the opportunity to launch new industry products and generate sales, but also creates industry-networking opportunities. It is the ideal venue to launch the Gippsland Food Plan," Mr Ryan said.
The Gippsland Food Plan is aimed at improving four key areas, which are important for the future growth of Gippsland's food industry, including: promoting growth and attracting investment; enabling infrastructure; promoting innovation and adapting to change, as well as advocacy and policy development.
"The Plan will enable local food industries to increase their contribution to the economy, whether it's on-farm production, manufacturing and processing, or value adding. It will stimulate investment in Gippsland by promoting our competitive strengths and reputation for producing high quality products," Mr Ryan said.
Mr Blackwood said the Plan would put the region in a better position to make the most of the growing demand for food from overseas markets.
"By 2030, the number of consumers in Asia who have access to discretionary spending will grow to 3.5 billion people, six times what it is today," Mr Blackwood said.
"This ever growing Asian middle class will be looking for high quality and premium food products, driving up demand for Gippsland food. This comprehensive plan will position our region to fully capitalise on these limitless opportunities."
Mr Ryan said the Victorian Coalition Government invested $250,000 to develop the Gippsland Food Plan.
"Our $250,000 investment has been provided through the $1 billion Regional Growth Fund, which is investing in regional and rural communities to create new jobs, investment and innovation. Since it was established in early 2011, the Regional Growth Fund has invested more than $394 million to support almost 1,400 projects across regional and rural Victoria, leveraging $1.57 billion in total investment," Mr Ryan said.
"In Gippsland, it has invested $67 million to support almost 300 projects, leveraging in excess of $200 million worth of investment. The Gippsland Food Plan is another example of the Regional Growth Fund investing in and supporting regional and rural communities to ensure they are positioned to fully capitalise on future opportunities for growth."