Mature aged engineers are returning to work and professionals are leaving the West and heading back home to Melbourne, Sydney and Brisbane.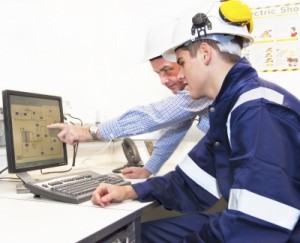 These are the information that were gathered based on the latest Clarius Skills Index, which  indicated that the market for engineers is reshaping along with the changes in mining requirements and a rush for higher pays in WA is turning out to be a disappointment for some.
According to a media release from Australian technical recruitment company SouthTech, "the Clarius Skills Index showed a persistent shortage of 4,500 engineering professionals over the December quarter with the sector remaining in 'Extreme' shortage. However the Index did soften slightly for the profession, down from 104.9 to 103.4."
The Clarius Skills Index is Australia's first ever National skills index that measures the extent of skilled labour shortages or oversupply across 20 occupation categories, using labour force data supplied by the Department of Employment and Workplace Relations and the Australian Bureau of Statistics.
"Salaries being offered in the West have sometimes outstripped those on the East Coast by between 20 per cent and 40 per cent but WA's rising cost of living has more than made up for the gap," said Paul Barbaro, Executive General Manager of SouthTech. SouthTech is a division of the Clarius Group of recruitment companies.
"Engineers who are flexible and mobile in their lifestyle are usually the ones drawn to the West, including those with young families. But the cost of living and the absence of friends and support structures is making them rethink their move."
Mr. Barbaro said that experienced engineers are now more sought-after in the market, especially those who are skilled in articulating details about projects.
"Experienced sales engineers who can go in and sell engineering concepts and develop new ways of building certain parts of projects are sort after," he said.
"And when projects are put to tender, engineers able to speak in detail on how they would go about building it are in demand."
The Clarius Index also points toward mature aged engineers returning to the workforce, with Barbaro citing two reasons for this occurrence. First, experienced engineers who might have retired have seen their superannuation packages shrink in recent years. Second, they are taking advantage of the mobile engineers' exodus to the West.
"In fact, there's a bigger number of mature aged engineers looking to work than there are younger engineers coming into the sector," he said.
On the other hand the stalled economy has contributed to the decreasing demand for architects and construction engineers.
Two major construction companies in Sydney have reportedly stopped as there are no new projects seen in the near future.
The Index also predicts permanent roles for engineers will become more prevalent over contract roles.
"In the past, companies employed engineers on fixed-term contracts for six or 12 months, or two years.  Now, with a persistence shortage of professionals, those same companies are securing permanent staff to lock in their talent pool for the long haul," Barbaro said.