John Holland, a wholly owned subsidiary of Leighton Holdings Limited, has won a $100 million contract for mine infrastructure by Rio Tinto in the Pilbara region of Western Australia.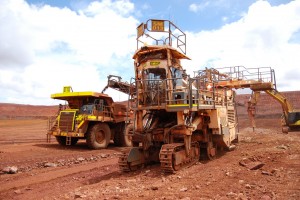 John Holland is one of Australia's leading providers of contracting and services capabilities ranging from tunnelling, building and civil construction solutions in the infrastructure sector to the delivery of major water and environment, energy, minerals and industrial projects in the energy and resources sector.
According to the media release by Leighton Holdings, the award reflected John Holland's industry leading skills in the delivery of mine infrastructure.
"More broadly, this project aligns with our strategy of building full service engineering and construction capabilities across the energy and resources sector," said Glenn Palin, Managing Director of John Holland Group Pty Ltd.
"Our Specialist Engineering business stream continues to grow strongly, offering clients design, engineering, procurement, project management services, materials handling and construction services for customers."
Executive General Manager for Specialist Engineering, Brendan Petersen, said the company excelled in the field of structural and mechanical engineering.
"We have a strong track record in the provision of structural, mechanical, electrical and instrumentation construction and commissioning across all industry sectors," Mr Petersen said.
The project is scheduled to commence on site later this month and is expected to be completed in April 2015. At the peak of the building activities the project workforce is expected to reach 200 people.
Leighton Holdings Limited is one of the world's leading international contractors providing a robust corporate governance structure, strategic leadership and the financial strength to enable its Operating Companies to compete effectively in the global market place. The Group owns and operates through a number of diverse and independent operating companies: Leighton Contractors; Thiess; John Holland; Leighton Asia, India and Offshore; and Leighton Properties, employing almost 56,000 people in the process.