Seventy-five Victorian food and beverage companies will be on exhibit as part of the Victorian Coalition Government's Super Trade Mission to the Middle East in late February, in an effort to boost exports to the region.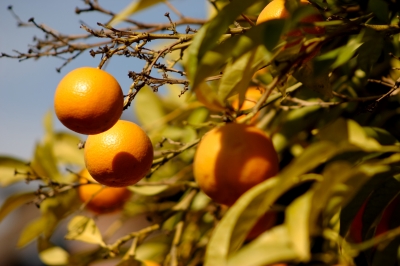 Agriculture and Food Security Minister Peter Walsh revealed last week he had been asked by Tourism and Major Events Minister Louise Asher to accompany the mission in recognition of the potential to significantly increase Victorian food and fibre exports to the region.
Mr Walsh believes the mission would showcase not only Victoria's world class food and fibre industry but also the state's expertise in water management.
"Minister Asher is leading the mission of more than 170 companies spanning a wide range of industries to forge closer links with the Middle East and increase exports to what is already a highly important market for Victoria. I am pleased to have been asked by Minister Asher to lead a part of the mission to Qatar and Saudi Arabia to help showcase Victorian innovation and the world class capability of its export industries in those countries," Mr Walsh said.
The mission is set to showcase Victorian food and beverage commodities at high profile events such as Gulfood in Dubai – the world's largest annual food and hospitality show.
"A number of Put Victoria on Your Table events in the region will also feature Victoria's finest food and beverage products, while the mission will also highlight Victoria's internationally regarded ability to develop innovative solutions to water management," Mr Walsh said.
Mr Walsh revealed exports of food and fibre from Victorian ports increased 11 per cent in 2011-12 to reach a record $8.977 billion, placing Victoria as the largest agricultural exporting state in Australia.
"Victorian food and fibre exports to the Middle East and North Africa region were valued at $1.1 billion in 2011-12, collectively making it the third most important market for our state's agricultural exporters," Mr Walsh said."
Published @ www.australianmanufacturing.com.au