The global shortage of zinc supply is about to deepen following the announcement made by Chinese MMG that the world's third biggest zinc mine, Australia's Century zinc mine, will suffer a 5% drop in production due to depleting reserves.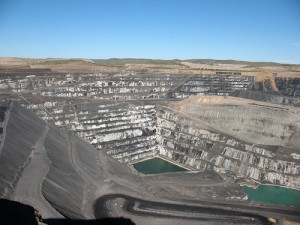 According to the news update on Reuters, estimates show that the mine will produce between 465,000 and 480,000 tonnes of zinc in concentrate this year, significantly less than last year's output of 488.233 tonnes, which will only worsen the supply deficit instigated by raising galvanized steel production.
MMG forecasts that the Century mine will run out of reserves in mid-2015, but is hopeful that the nearby Dugald River mine will be ready to start production and partially replace the lost output from the Century mine by late 2015. However, the company warned last month that the Dugald River mine may miss the targeted deadline due to poor ground conditions.
In addition, MMG announced that they have allocated additional A$75 million to study problems at the project.
China's growing demand for zinc to rust-proof new cars and coat steel used to build bridges and skyscrapers has prompted a worldwide hunt for new deposits of the metal, with multinational giants such as Glencore Xstrata and Belgium's Nyrstar funding new mines for Africa to Yukon in search of more metal.
The London Metal Exchange has registered a 5% rise in zinc prices in the last two weeks, which is in sharp contrast to last year's situation, when prices suffered a 19% drop. Current zinc prices stand at $2,071.75 a tonne.
"The combination of steady demand growth, declining mined and refined production, and falling exchange inventories brought our estimation of the stock-to-usage ratio to its lowest since 2010," reported the global financial services firm Morgan Stanley on Tuesday.
Apart from the Century mine and the Dugald mine in Australia, MMG operates additional mines in the country and in Laos. The company's estimates predict a total output of 173,000-186,000 tonnes of copper and 600,000-625,000 of zinc in 2014.
Last year production yielded 187,738 tonnes of copper and 600,221 tonnes of zinc.