Last week the Australian Research Council announced it will allocate A$7 million to fund two Melbourne research hubs geared towards resolving challenges facing the food and dairy manufacturing industries.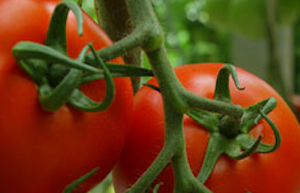 As a significant export earner and regional employer for Australia, the Australian dairy industry  is facing economic and environmental pressures that is set to hinder future growth, and the Research Council would like to improve this with the help of innovation hubs.
Dr Sally Gras of the Department of Chemical and Biomolecular Engineering at the University of Melbourne will lead the Dairy Innovation Hub , which will receive A$5 million for the life of the project.
Dr Gras revealed the Dairy Innovation Hub would combine the expertise of Melbourne, University of Queensland, and Dairy Innovation Australia to develop cutting edge technical solutions.
The second research hub will be The Food Research Hub, which will be led by Professor Frank Dunshea, who is head of the Department of Agriculture and Food Systems at the University of Melbourne's School of Land and Environment. This hub will receive A$2 million for the life of the project and will combine the expertise of the University of Melbourne and Kraft Australia.
Export Victoria revealed, food processing is Australia's largest manufacturing sector employing nearly 222,800 and exporting A$17 billion per annum. However, the sector has yet to fully capitalise on the boom in Asian demand for processed foods.
In a statement on Export Victoria, University of Melbourne Deputy Vice-Chancellor, Professor James McCluskey,  has welcomed the support for the dairy and food hubs believing the projects were not just about research, but about innovation and transforming the Australian manufacturing sector.
Published @ Australian Manufacturing.