The Minister for Mineral Resources and Energy Tom Koutsantonis has revealed that combined minerals and petroleum exploration spending for the 12 months to March 2013 has reached a record $646.1 million.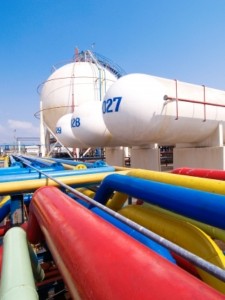 The record growth was said to be driven by exploration for oil and gas in South Australia, which has offset weaker investment in the search for mineral resources.
In a statement from the Government, the latest Australian Bureau of Statistics figures show petroleum onshore and offshore exploration expenditure was $119.4 million for the March 2013 quarter, contributing to $370.3 million in spending in the 12 months to the end of March.
The March quarter result for petroleum exploration aligned with the strong expenditure of $122.3 million reported in the December quarter 2012.
"This result for petroleum exploration reflects the very positive global outlook provided by South Australia's major unconventional gas discoveries," Mr Koutsantonis said.
Mr Koutsantonis believes the ABS figures also reveal mineral exploration expenditure fell 18.4% across Australia, a reflection of a significant downturn being experienced in demand.
Mineral exploration expenditure in South Australia for the March 2013 quarter was $37.6m, down from $66.8 million in the December 2012 quarter. Copper spending in the state was $14.3 million in the March quarter, down from $35.3 million in the previous quarter.
According to the statement, South Australia's mineral exploration expenditure 12 months to March 2013 was $275.8 million, which has continued to exceed the SA Strategic Plan target of $200 million a year.
"Lack of access to global risk capital and falling commodity prices are undoubtedly influencing spending by explorers and South Australia isn't immune to that trend," Mr Koutsantonis said.
Mr Koutsantonis believes the latest ABS results highlighted the need for the Government to maintain its role in generating pre-competitive data that can help to attract scarce investment.
Mr Koutsantonis revealed that SARIG 2020, South Australia's unique online tool for unlocking the potential of geological and geo-spatial data, recently won an Australian Excellence in e-Government Award.
Rules of access to the Woomera Prohibited Area being finalised by the Commonwealth is expected to encourage explorers to target minerals within South Australia's Gawler Craton, he said.
Published @ Australian Manufacturing.