Visy executive chairman Anthony Pratt has proposed a radical shift in industry policy for the manufacturing sector: support food manufacturing over the automotive industry, according to a report on The Australian Financial Review.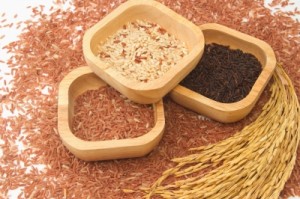 The billionaire businessman says food is just a "natural fit" for Australia, unlike the car industry where the country does not a have a competitive advantage in terms of production.
According to AFR, Mr. Pratt believes that factors such as Australia's abundance of land, educated workforce and food production skills can help food companies develop new markets in Asia, particularly in the area of food safety. The paper recycling magnate also cites the country's proximity to China as an advantage.
"We are only $10 per tonne away from Asia, everyone else is $100, in terms of transport costs," Mr. Pratt said in the AFR article.
Pratt believes that with the right government and industry strategies, Australia can become a food "superpower" and food exports can grow up to four times to feed 200 million people in the region.
"In 1976 Australia won no gold medals at the Montreal Olympics. As a result, the Fraser government established the Institute of Sport and we focused on churning out sports heroes. Then we started winning all these gold medals. We need to bring that same focus to the food industry. We have to bring that same attitude," he said.
As Australian manufacturing faces difficulties with the high dollar, Pratt says companies who cannot control their costs and keep up through innovation would struggle to survive.
"You have got to go through the wall a few times, and the people that didn't go through it you find thin out," he said. "There will be a few casualties – those that don't keep their costs under ­control. I think it's incumbent on all companies to continue to reinvest in their businesses in order to be as low as possible on the cost curve."