Parliamentary Secretary to the Minister for Industry Bob Baldwin has congratulated Fortescue Metals Group (FMG) at the opening of the Kings Mine in the Pilbara region last Friday, highlighting that the opening of the mine was a great example of the importance of the resources sector to the country's economy.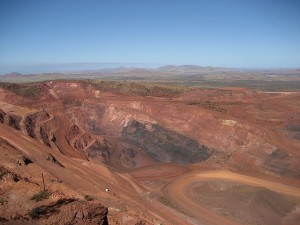 "It will create new jobs for Western Australia and generate export revenue by producing 40 million tonnes per annum. The resources sector continues to underpin the Australian economy, but it cannot be taken for granted," Mr Baldwin said in a media release.
"The Government understands that future investment in the resources sector depends on investor confidence, and that in turn requires a stable policy environment. The Coalition Government is working to restore confidence in the resources sector, after six years of policy upheaval from the Rudd/Gillard Governments."
Mr Baldwin said the removal of the mining tax would instil confidence in the resource sector, especially in the iron ore hotspot of WA. According to him, the Labour party opposed the removal of the tax which would have given the resource sector a much needed boost.
"While Labour is saying one thing on the ground in WA, its actions in Canberra speak far louder than words. Earlier this week Labour combined with the Greens to prevent the repeal of the MRRT in the Senate," Mr Baldwin said.
"The MRRT targets coal and iron ore projects.  By standing in the way of the repeal of the MRRT, the Labour Opposition shows that it simply doesn't understand the value of the resources sector or appreciate the tens of thousands of jobs the industry creates."
He added that the Coalition Government was working to encourage new investment in the resources industry, including the introduction of the Exploration Development Incentive, which will encourage smaller mining companies to undertake new exploration and make new discoveries.
"I congratulate FMG on the opening of this major new project today, and I look forward to continuing to work with the industry as part of a Government that values and supports the resources sector," Mr Baldwin concluded.